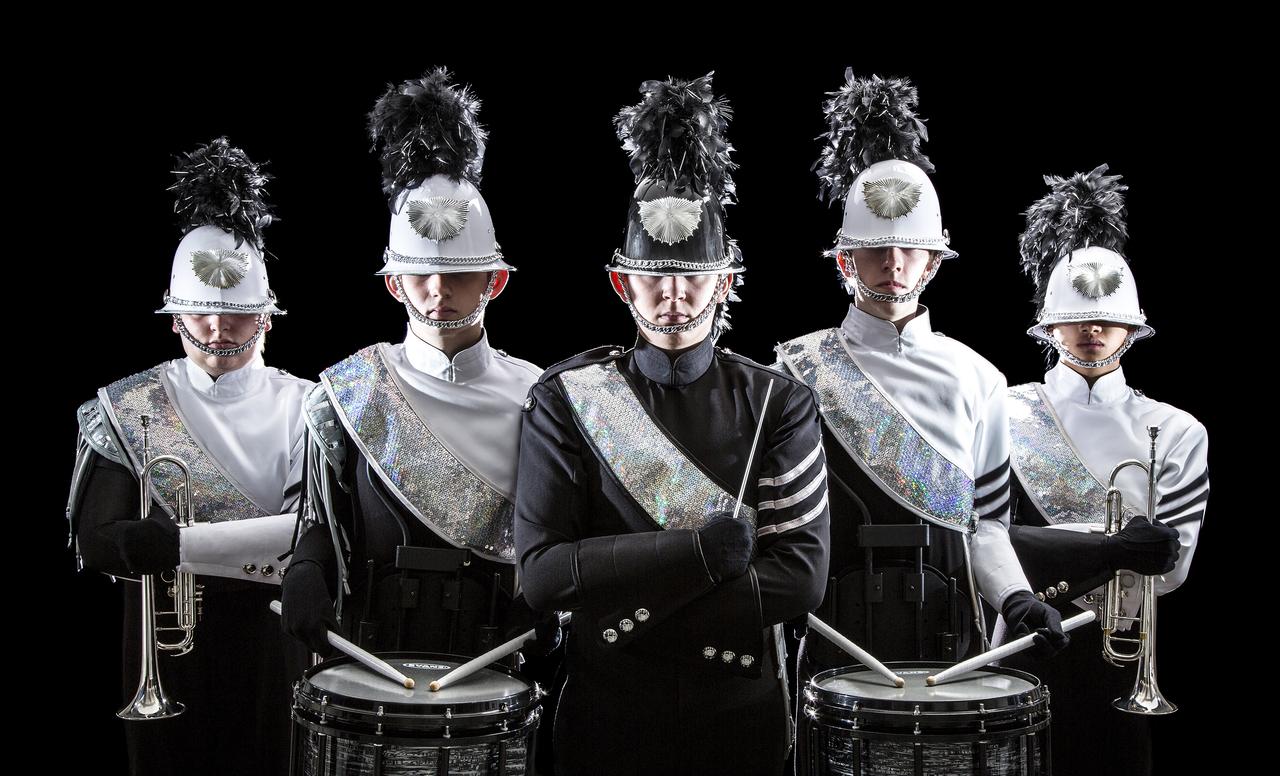 Two of Drum Corps International's 'World Class' ensembles will be in residence at DGN and DGS this Saturday, June 30. The corps will be in town preparing for the "Cavalcade of Brass" Drum and Bugle Corps show to be held at Benedictine University in Lisle, IL this coming Saturday night. Event details and tickets for the show may be found
HERE
.
The
Phantom Regiment
will be rehearsing on the North High campus Saturday late morning, and afternoon.
Pioneer
will be rehearsing on the South campus during the same time periods.
Precise rehearsal schedules have not yet been announced, but drum and bugle corps typically focus on small group practice in the mornings (drum line, brass line, color guard), and then combine for full ensemble work in the afternoon following a lunch break.
The rehearsals of the corps are open to students from our District 99 band programs, as well as community members at large, to observe. There is a lot to learn from watching a precision music ensemble focus on collective group goals in their quest for artistic excellence. We strongly encourage all D99 music lovers to make time on Saturday to be inspired through observation and listening.