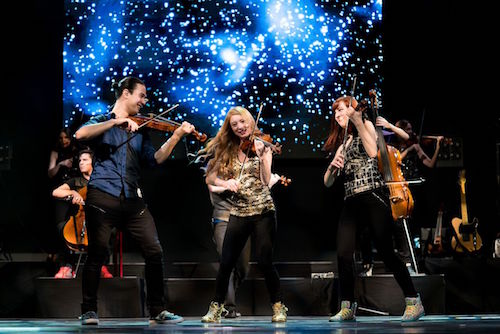 Barrage 8
is coming to District 99! The concert - which is expected to sell-out - will be on Wednesday, October 5, 2016 at 7:00 p.m. in the Clarence Johnson Auditorium of Downers Grove North High School.
Barrage 8 is the latest project from John Crozman, Dean Marshall and Tony Moore, the original creators of the hit show Barrage. Utilizing the same energy, panache and innovative stage performance that Barrage was known for, Barrage 8 features all the instruments in the modern string family. The "8" in the name represents a re-imagining of the string octet: 5 violins, viola, cello and double bass. This instrumentation drives a rich and powerful sonic palette that further explores the musical diversity in the Barrage 8 compositions and arrangements. Barrage 8 presents what the Barrage name has come to represent worldwide:



"a memorable presentation of music, from many genres and cascading generations, delivered in a way not seen or heard before."